UK Video Games Magazine Edge has named The Legend of Zelda: Ocarina of Time as the best video game of all time. The Nintendo 64 game that is now 10 years old (can you believe it) and was the first game to bring Zelda into the world of 3D.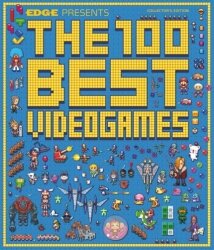 Here is the Top 10:
The Legend of Zelda: Ocarina of Time (Nintendo 64)
Resident Evil 4 (GameCube, PlayStation 2)
Super Mario 64 (Nintendo 64)
Half-Life 2 (PC)
Super Mario World (Super Nintendo)
The Legend of Zelda: A Link to the Past (Super Nintendo)
Halo: Combat Evolved (Xbox)
Final Fantasy XII (PlayStation 2)
Tetris (Various)
Super Metroid (Super Nintendo)
Interesting to note that six of the top 10 are by Nintendo - seems like they must be doing something right.
For those of you who want to have a go at playing the Best Video Game of All time - there is good news as you can download Zelda for the Nintendo Virtual Console to play on your Wii and will only cost you 1000 points.
Also to note is that Resident Evil 4, number two in the top 100, has just been released for the Wii to make use of it's unique controller. (This is next on my games purchase list!)